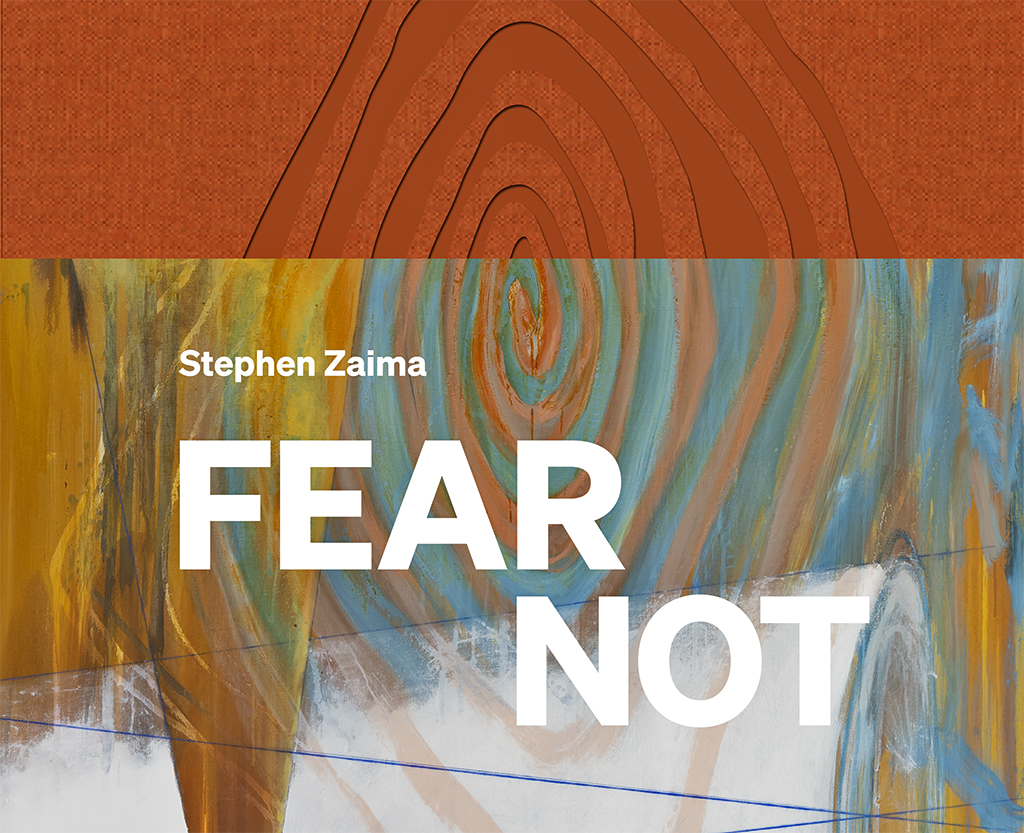 A monograph of Zaima's work from 1984-2021 will be published in the spring of 2022, with an essay by Saul Ostrow. An overview of works will be on view from May 27 to June 5, 2022 at Merge Stone Ridge in the Hudson Valley.
http://www.mergesr.com/
---
Teaching Experience
| | | |
| --- | --- | --- |
| 2019 – 2022 | Syracuse University Online | |
| 1980 – 2018 | Syracuse University | |
| Summer 2014 | Syracuse University Berlin | |
| 1995 – 1998 | Syracuse University Florence | |
| 1987 | Syracuse University London | |
| Summer 1980 –1982 | San Jose State University | |
| 1976- 1980 | Hartford Art School | |
| 1973 – 1976 | University of Iowa | |
| Summer 1972 | Colorado Mountain College, Vail | |
| 1971 – 1973 | Ohio State University | |
---
Education
| | | |
| --- | --- | --- |
| 1971 MFA | University of California, Davis | |
| 1968 | School of Visual Arts and Pratt Institute | |
| 1969 BA | California State University, San Jose | |
---
---
Selected One Person Exhibitions
Merge – Stone Ridge, NY, 2022
An overview of work from 1984 – 2021. The exhibition was curated by Lisette Wong and Reinhold Spiegler.
Palitz Gallery Lubin House – Syracuse University, NYC, 2019
A brief survey of paintings from 1989 – 2019. The exhibition was curated by Eric Gleason, Director of the Paul Kasmin Gallery.
Maxwell School, SU Strasbourg, SU Florence, 2015 (traveling exhibition)
Installation commemorating the 25th anniversary of the fall of the Berlin Wall.
Schiavone Edward Contemporary Art, Baltimore, 2003
The gallery's inaugural exhibition featured large paintings and sculptures.
Villa Romana, Florence, 2000
This exhibition was held in the historic Villa Romana in Florence, Italy. My residency and exhibition were sponsored by the German Cultural Institute for Artists.
John Cabot University, Rome, 1999
The exhibit was accompanied by this introductory statement by New York art critic and editor Saul Ostrow; "Stephen Zaima's paintings are dominated by a stylized image of Christ's crown of thorns – there is no irony in this – just hope and memory. These paintings with their lovingly painted fields of sensuous color and iconography of paint wed the sacred to the profane. This marriage of the ecstatic imagery of Christianity and the materiality of modernism hold out not only the promise of transcendence and pleasure, but also reflects upon the human condition and art's humanist and expressive value. By collapsing the imagery of the Baroque and that of high modernism, Zaima produces paintings that are a compressed history of human consciousness in which the promise of emancipation is forever defined by sacrifice, pain, transcendence, and deferred pleasure."
San Antonio Art Institute, 1986
This one person show consisted of paintings on paper which were done at the Edward Albee Foundation Residency.
Everson Museum of Art, Syracuse, NY 1985
This exhibition consisted of paintings and an installation in the entry courtyard. An introductory statement by Kenneth Baker, former Senior Art Critic of the San Francisco Chronicle, accompanied the exhibition: "Stephen Zaima's Everson Museum installation took me completely by surprise. Hearing about it before I saw it, I could only imagine something oppressively ponderous. In fact, despite its tremendous size, the painted scrim he produced was an almost elusive presence whose aspects shifted dramatically according to one's vantage point. On the scrim, Zaima translated to architectural scale the kinds of shapes and gestures that recur in his studio work. The translation was so successful that the energy of the painted shapes seemed to levitate the surface that bore them. Far from consuming the available space, the installation piece seemed to throw it open to one's senses and imagination for the first time."
Queens Museum of Art, NYC, 1985
This museum exhibition was held in tandem with the Everson Museum exhibit and consisted of large scale paintings. Both exhibitions were curated by art critic and curator John Perreault.