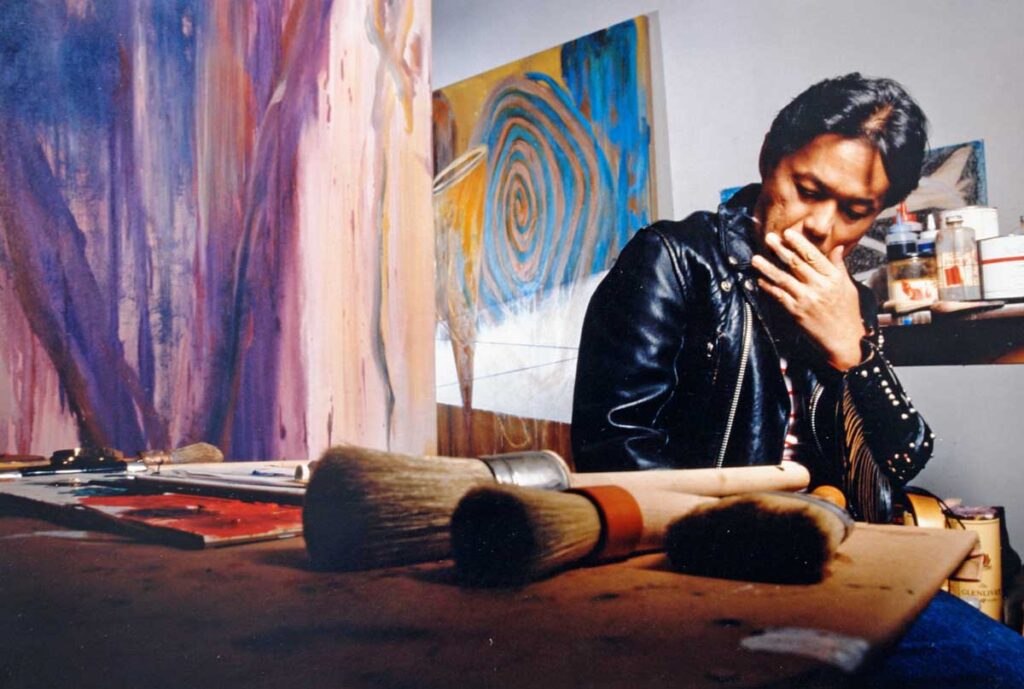 ---
Stephen Zaima is an artist and educator who lives in the Hudson Valley Region of New York State. He received his MFA in 1971 from the University of California, Davis, where he was fortunate to study with a distinguished and progressive faculty, including Robert Arneson, John Cage, Roy De Forest, Manuel Neri, Wayne Thiebaud, and William Wiley.
Zaima's work has been shown in solo exhibitions at Palitz Gallery in New York City (2019); the Villa Romana German Cultural Institute in Florence, Italy (2000); John Cabot University in Rome, Italy (1999); and the Everson Museum of Art in Syracuse, NY (1985). His work has been featured in national and international group exhibitions, including at the American Consulate in Florence, Italy introduced by former Uffizi Museum director Annamaria Petrioli Tofani (1999); at the "Romantic Science" exhibition at One Penn Plaza in New York City curated by Stephen Westfall (1987); and at the "Edward Albee Foundation Artists" exhibition at The Guild Hall Museum in East Hampton, NY (1982). His work was also featured in the publication TriQuarterly 32: Anti-Object Art edited by Lawrence Levy and John Perreault (1975).
Zaima is currently a professor emeritus at Syracuse University, where he has taught for 40 years, both on campus and in study abroad programs in London, Florence and Berlin. During his time at the university, he also served as an associate dean of the College of Visual & Performing Arts from 2012 to 2017; painting program and visiting artist coordinator for the Department of Art from 2001 to 2012; and coordinator of studio art programs in London (1987) and Florence (1995 to 1998).
FEAR NOT, an exhibition of selected works by Zaima, will be at Merge Stone Ridge from May 28, 2022 to June 5, 2022, with an opening reception on May 27, 2022. Merge Stone Ridge, an alternative art space in the Hudson Valley developed by Lisette Wong and Reinhold Spiegler, supports artists by providing a platform to encourage discussion, collaboration, and community in a rural landscape.