---
My installations evolved from my large sculptural drawings, which often incorporated the floor and wall (think Richard Serra's 1968 Prop or Eva Hesse's 1966 Hang Up) and were site specific (think Sol LeWitt's wall drawings or Michael Heizer's 1969 Double Negative).
---
Everson Museum, 1985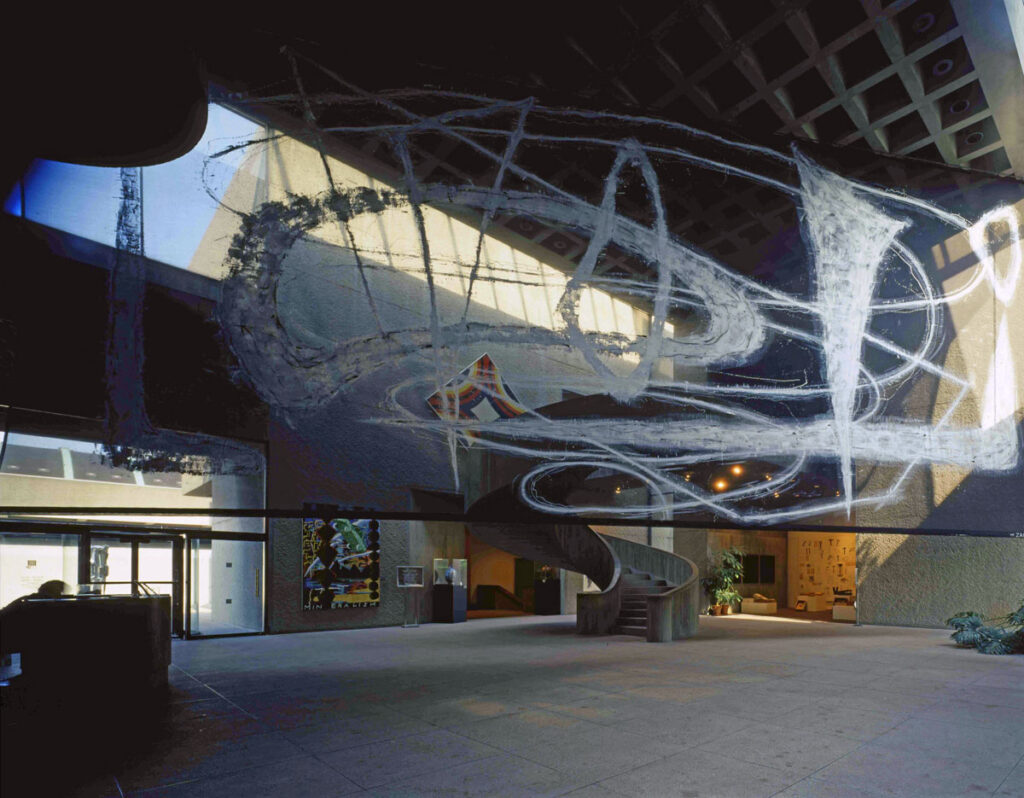 This exhibition consisted of paintings and an installation in the entry courtyard.
Stephen Zaima's "I Am Zaima" hung in the Everson's Sculpture Court from the middle of March to the middle of May 1985, creating an exhilarating effect. The painting, abstract expressionist in its form, and monumental, to say the least, in its scale, completed with the architecture of I.M. Pei. That was part of the intent as its title "I Am Zaima" was pointed and humorous at the same time. The painting consisted of white gestural strokes on a painted black sheet of scrim, forming a large wall cutting across the Sculpture Court diagonally. The impact was tremendously breathtaking. It was a case of painting challenging architecture and vice versa. Dramatic, and containing curvilinear and rectilinear elements, the result was an awesome experience of expressionism.
Ronald A. Kuchta, former Director, Everson Museum of Art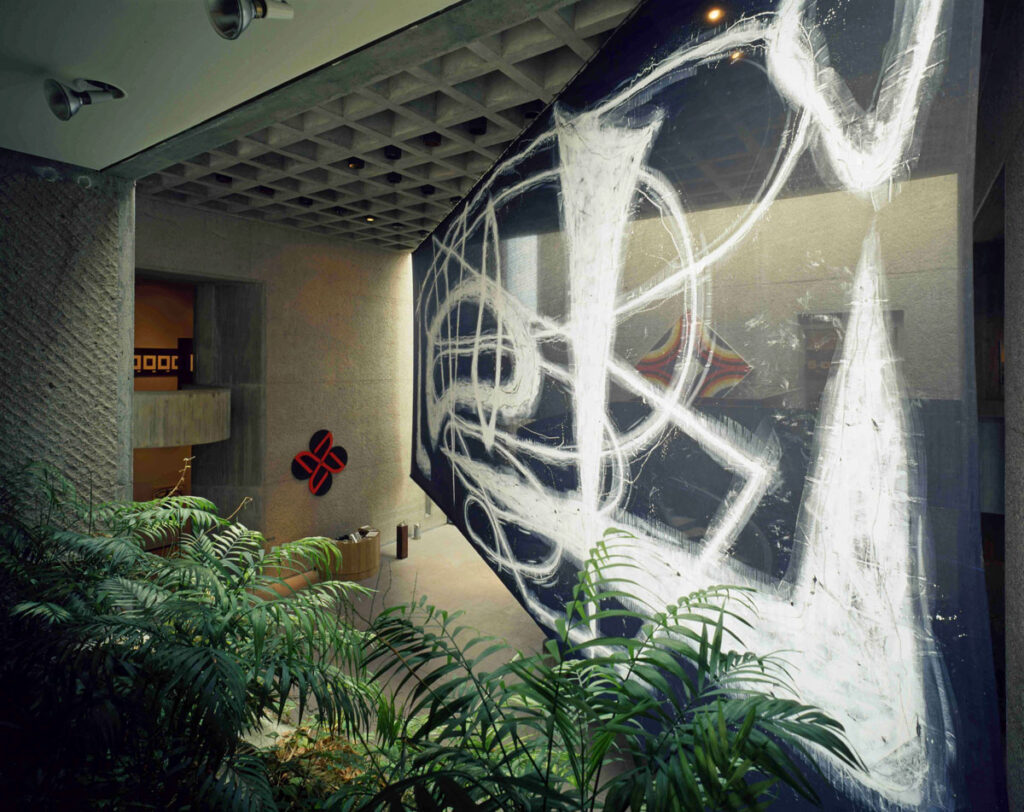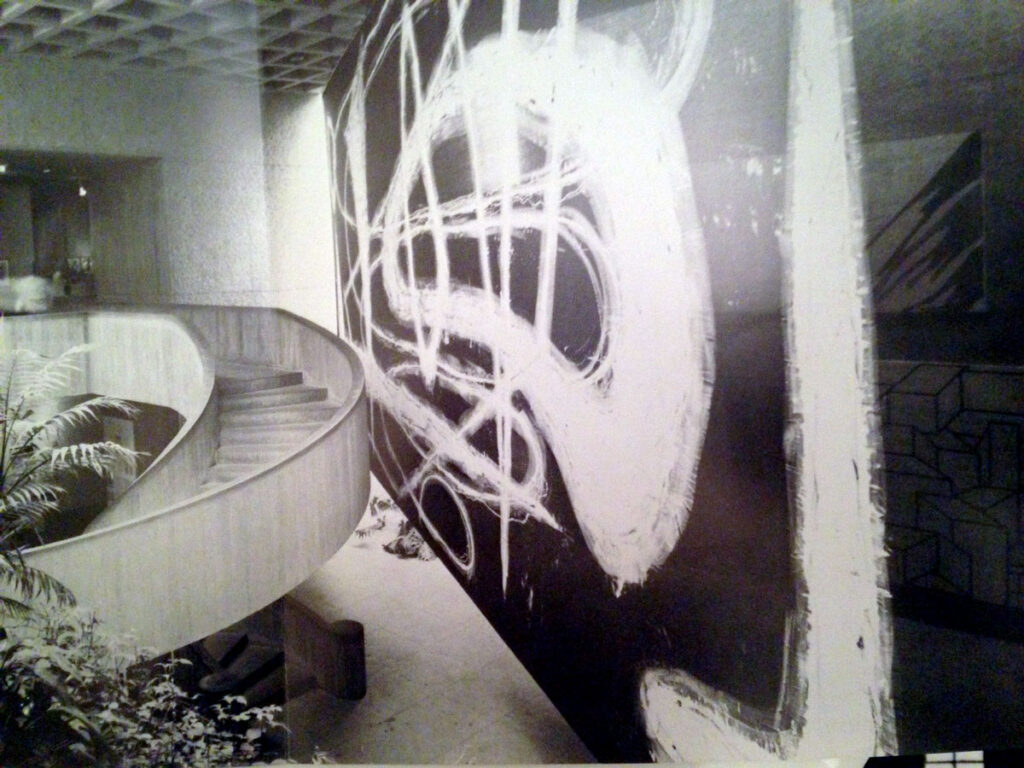 ---
The Wall, 2014
25th Anniversary of the Fall Of The Berlin Wall installation at Syracuse University home, Florence, and Strasbourg campuses.

The image is the specular duplication of a photograph shot nearby the Berlin Wall, in the year of the 25th anniversary of its fall. Two women, one in profile, foreground, with an outstretched hand, and the other in a frontal pose, with folded arms and some commemorative photo-murals on the background, create a perfectly symmetrical composition where figures and settings double, clash and overlap into an extremely controlled duality. This opposition, suggestive of the division of the two Germanys, is emphasized by the vertical stripes marking the composition, yet mitigated in the central space, where the two hands and the two figures of the woman symbolically coincide and unite. The overlapping of the two photographs, identical and specular, seems then to symbolize not the unification of two different and contrasting parts, but the suturing of the same lacerated identity: that of a city "divided within itself," as the artist says, "connected as well as divided by hopes, fears, and tunnels." Anna Ricciardi, Italian Art Historian