Pandemic Painting Project: "Rabbit Hole"
The pandemic challenged many of us in unexpected ways, and for me that included a reckoning of sorts concerning my commitment to making art: Did I still have the creative juice to go big and bold? I believe this 16-foot-long triptych answers that question.
---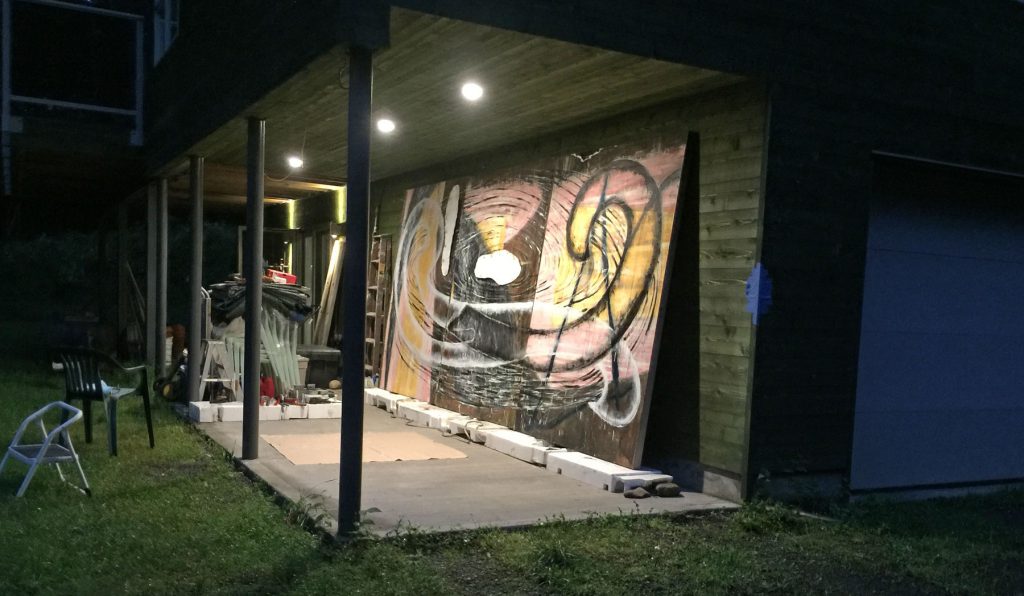 Rabbit Hole, a 7'H x 16'W triptych, was painted entirely outdoors.
---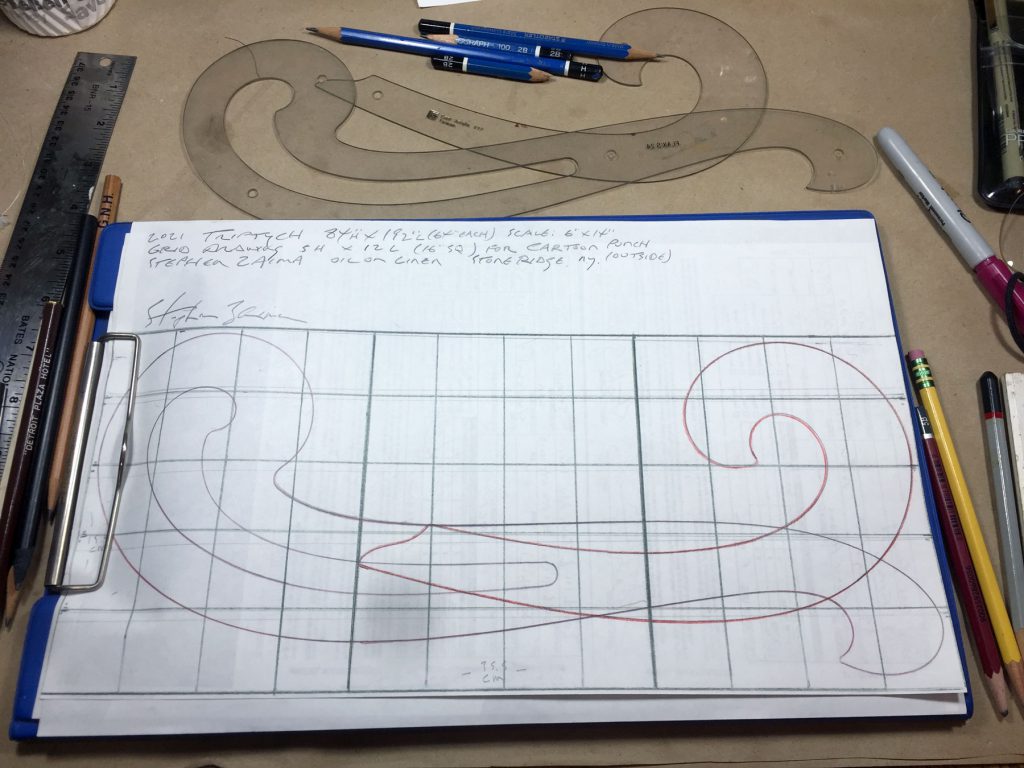 I made this small grid drawing of two French curves that I then transferred to a larger grid.
---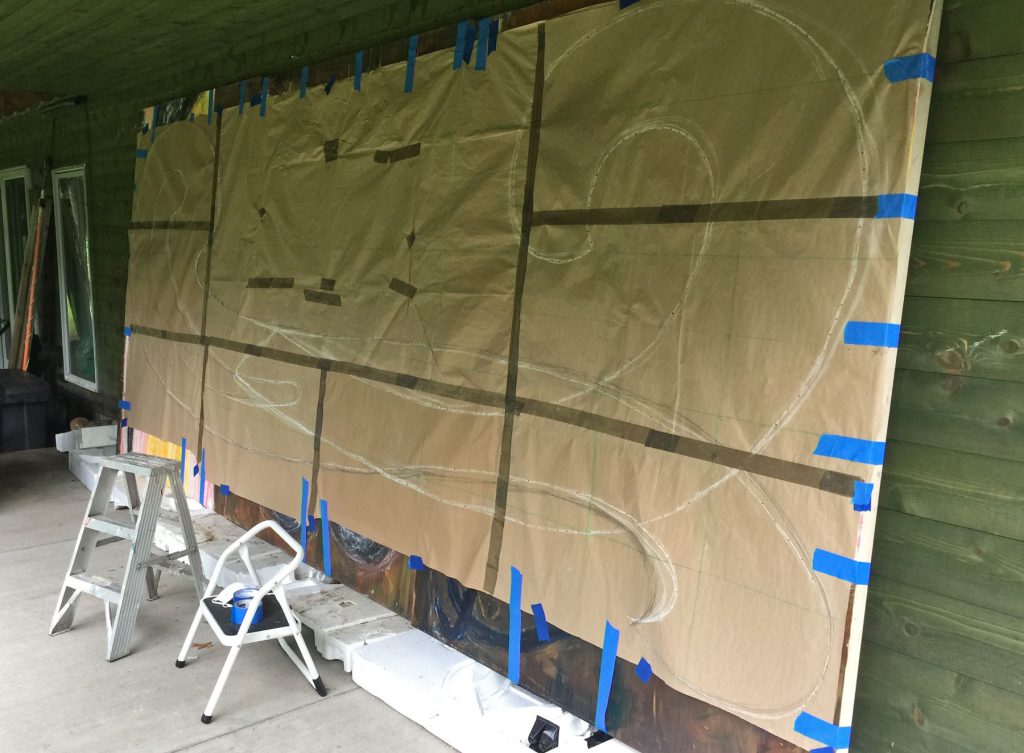 The full-scale grid drawing was then attached to the linen canvas with the two French curves at full size.
---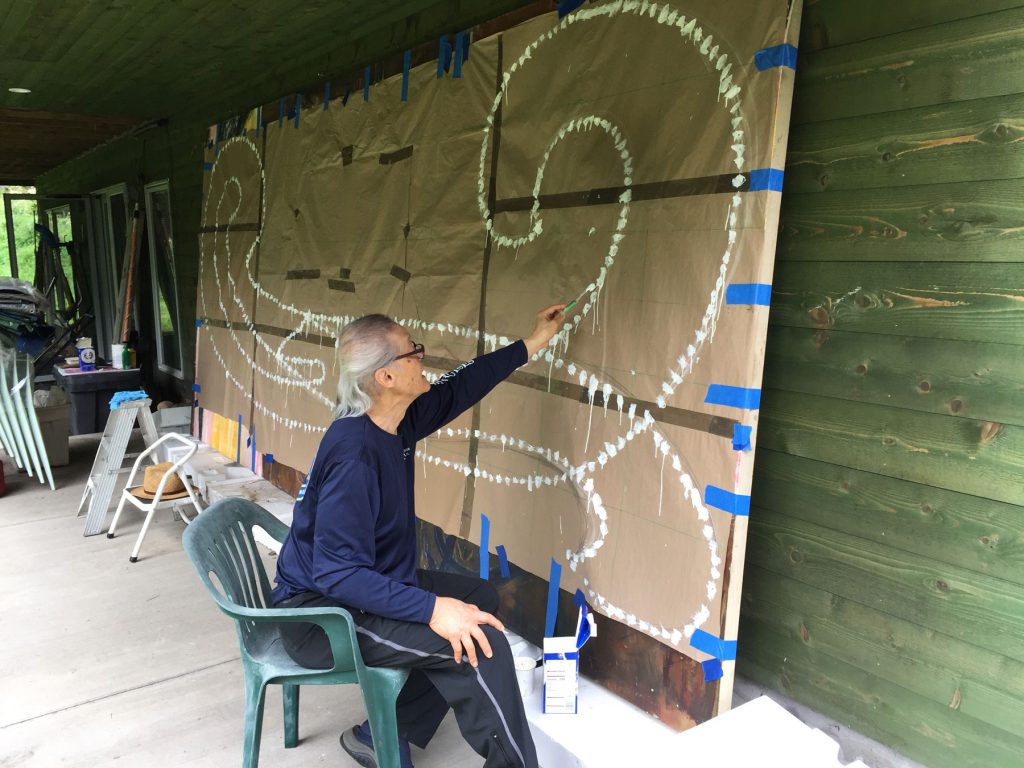 Once attached to the painting, the large cartoon (a full-scale preparatory drawing) was punched with holes and used to paint marks that form a pattern once the paper is removed.
---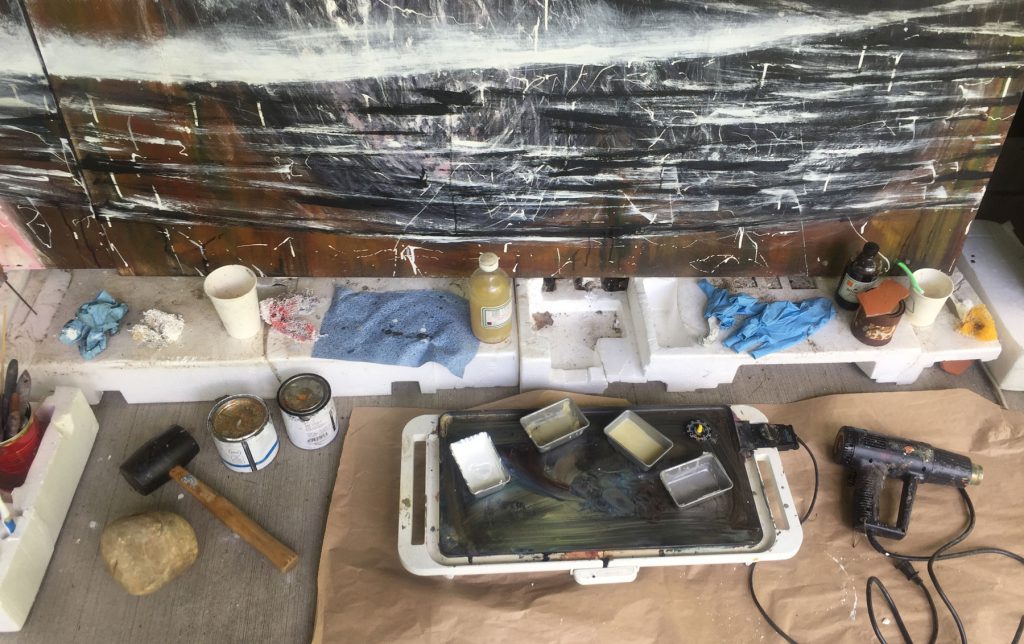 Oil paint is from Zecchi Colari Belle Arti in Florence, Italy and encaustic is from R&F Handmade Paints in Kingston, NY.
---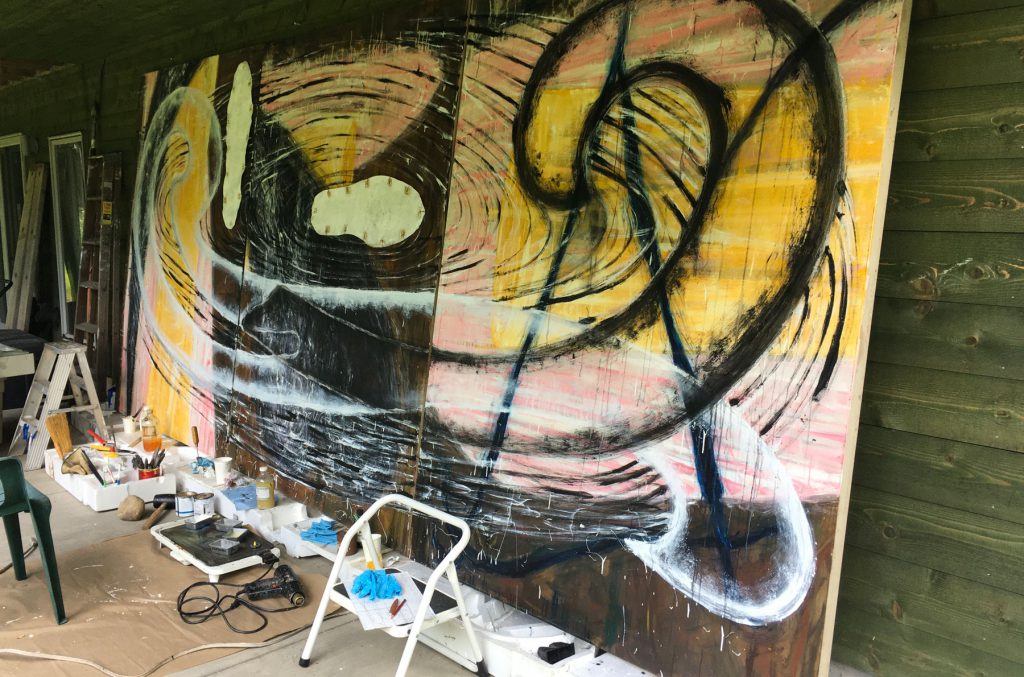 Work in process, including electric griddle and heat guns to work with encaustic and blue nitrile gloves to work with oils and solvents.
---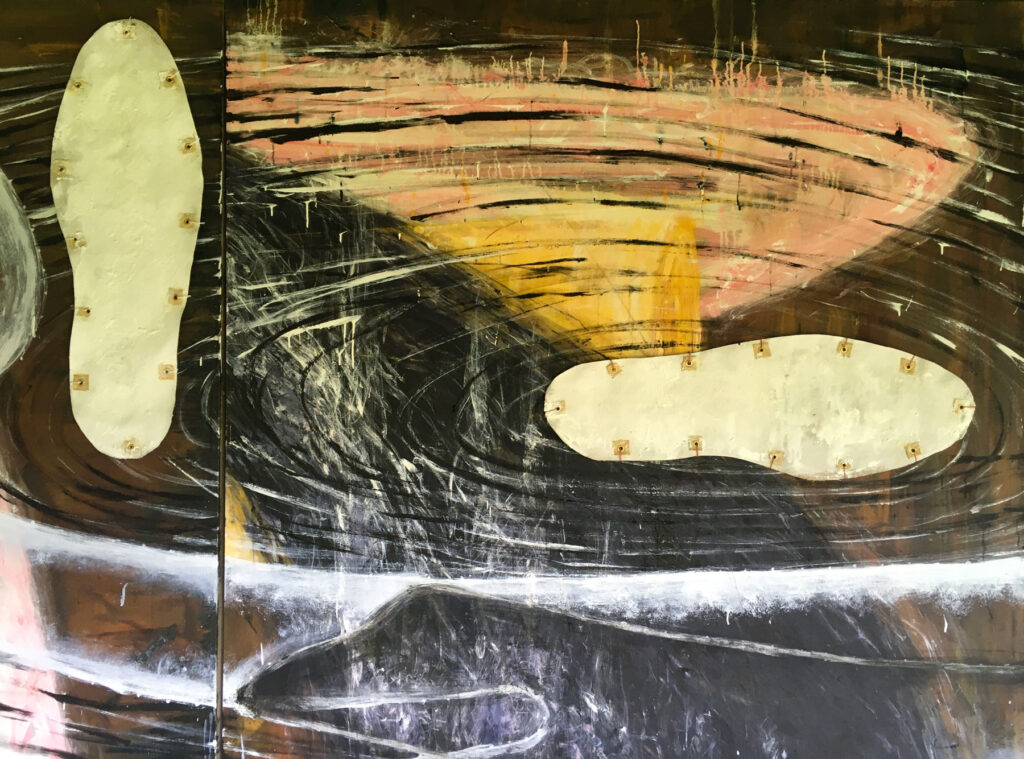 Two painted linen canvas footprints with grommets that were hand sewn onto painting with darning yarn.
---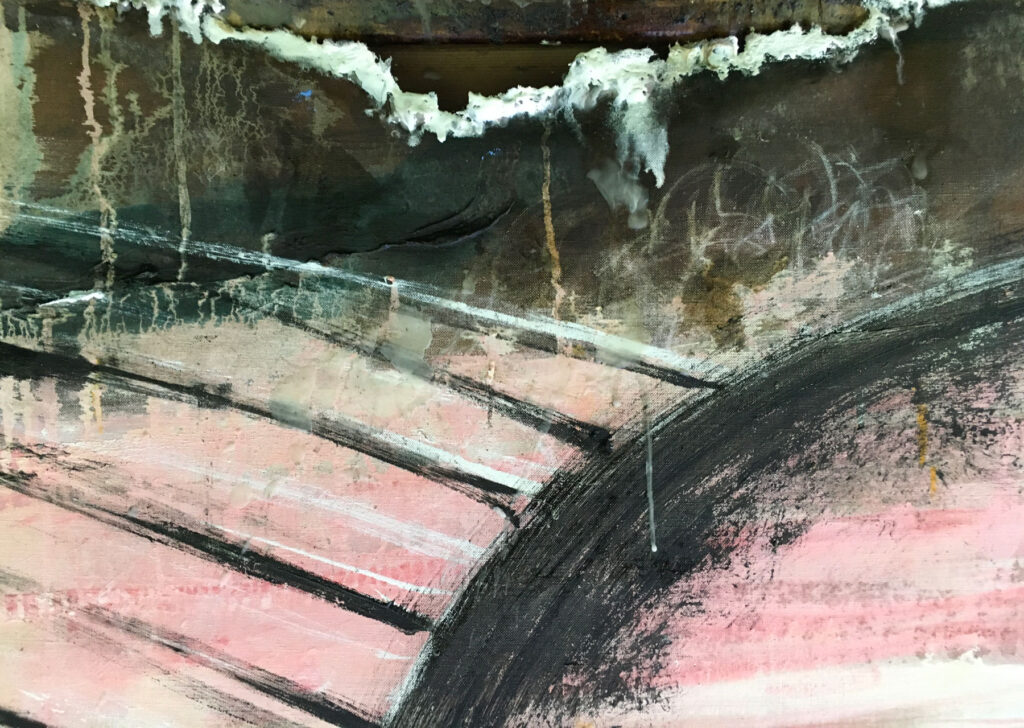 Detail of the hole in the top right of the painting, which is surrounded by white encaustic.
---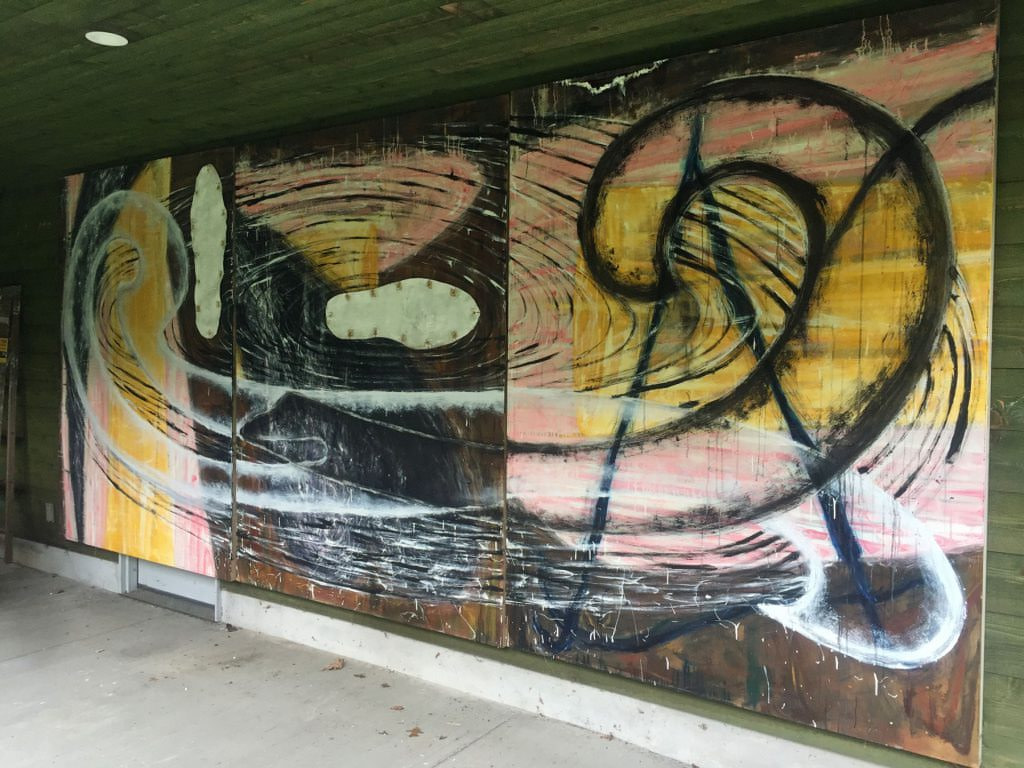 Finished three-panel painting, with oil paint, encaustic pigment and mixed media applied to a linen canvas, with stretchers by Syman Art Services.
---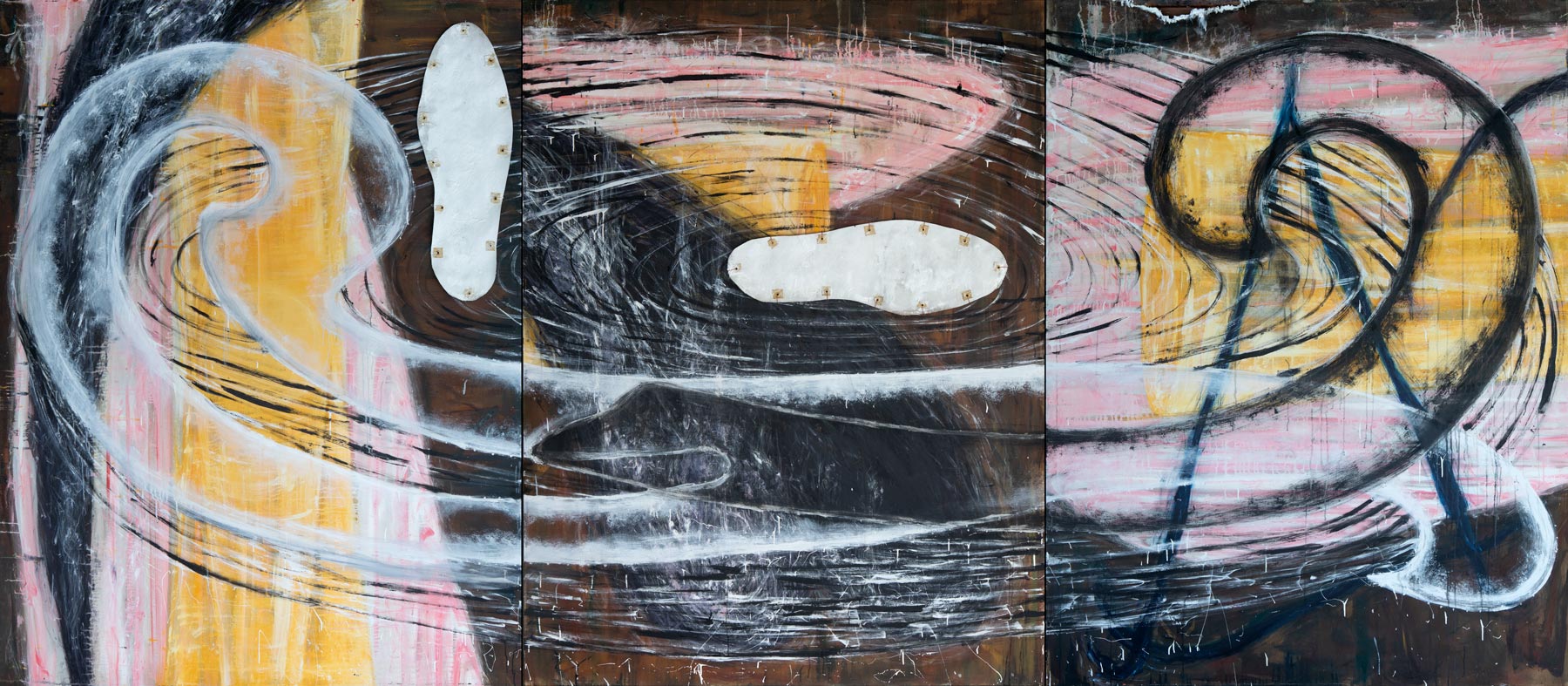 The painting was finished on September 11, 2021 in Stone Ridge, New York.