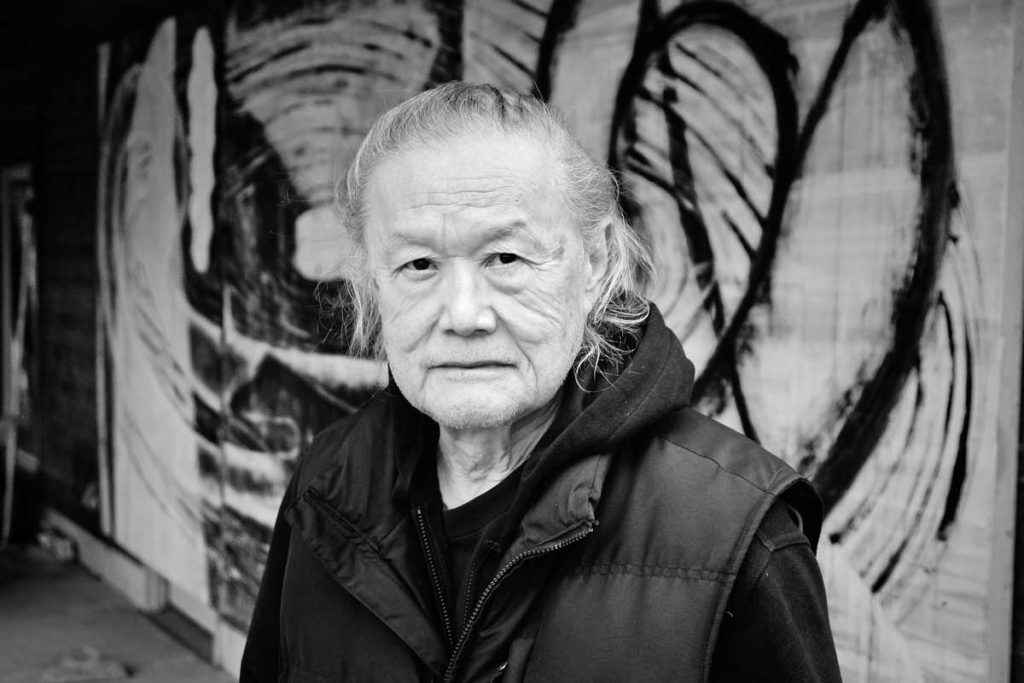 The Uncertainty of the Artist
As noted in the epigraph to this essay, it is very difficult for an artist— or for anyone else for that matter—to evaluate himself or herself objectively. So, in this essay, I will offer only a few brief comments about my art and will then focus on aspects of my life that have informed my creative endeavors.
My paintings often depict a space in which the boundary between the real and the imaginary is blurred and images and symbols take on new meanings. I have appropriated some of these images and symbols from art history and some from general cultural sources. Given the indistinct nature of many of these images and symbols, and the unsettling way they play off against each other, discerning any straightforward narrative may be difficult.
I began painting in the early 1980s, but in more recent years I added photography, assemblages, and collages as tools for re-presenting my images. But whatever the medium, all my artworks are still shaped by a painter's eye.
Trusting that my artworks can speak for themselves, I will now offer some thoughts about my development as an artist. My training has been varied and wide-ranging, but looking back, two aspects stand out: my graduate school education and the inspiration I gained from viewing the work of other artists.
I earned my graduate degree in art in 1971 from the University of California, Davis, where I was fortunate to be surrounded by a stellar faculty of practicing artists with a progressive approach to teaching and making art. That distinguished faculty included Robert Arneson, Roy De Forest, Manuel Neri, Wayne Thiebaud, and William T. Wiley, along with semester composer-in-residence John Cage. Significantly, there were no set disciplines, and we were encouraged to think for ourselves. That gave us the freedom to explore different art forms and methods and opened our minds to new possibilities for making art during the radical shift that was taking place in the world at the time. My graduate school days were in many respects transformative, and I like to think of that period as my "Black Mountain College" moment, referring to the avant-garde college in North Carolina that in middle of the 20th Century produced artists such Robert Rauschenberg and Cy Twombly, who went on to challenge the dominance of abstract expressionism. In summing up my graduate school days, I like to refer to Francis Picabia's famous quote: "Our heads are round so our thoughts can change direction."
But while my graduate studies were important, I think that my best education has come from viewing the work of other artists, both in the US and abroad. My most intense and in-depth viewing was during my time teaching and traveling in Italy from 1995 to 1998 when I was the coordinator of Syracuse University's College of Visual & Performing Arts studio art program in Florence. Immersing myself in Renaissance art made a deep impression on me, and it even engendered in me a feeling, perhaps fanciful, that I was in an extraordinary place where art mattered in a profound way. While living in Florence, I also made frequent trips to other parts of Italy, including Venice, Rome, and Naples. Often, I was astonished by the richness of the art I encountered, from the masterful depiction of biblical scenes in Giotto's Scrovegni Chapel frescoes, to the serene beauty and piety of Fra Angelico's egg tempera paintings, to the frenzied intensity of Caravaggio's oil paintings. In thinking about my time in Italy, a quote from Henry James's collection of travel essays, Italian Hours, often comes to mind: "Exquisite hours, enveloped in light and silence, to have known them once is to have always a terrible standard of enjoyment."
Although my time in Italy was unusually rich artistically, my enthusiasm for viewing art continues to this day. Having made my home in the Hudson Valley, I am fortunate to have easy access to all the cultural riches that New York City has to offer. I was born and raised in California, but from my very first visit to New York City in the mid-1960s, I recognized the cultural uniqueness of the city compared to other large cities in the United States. I lived in the city on and off for many years, and in 1994 I established a part-time residence in the Hudson Valley, where I became a full-time resident in 2018.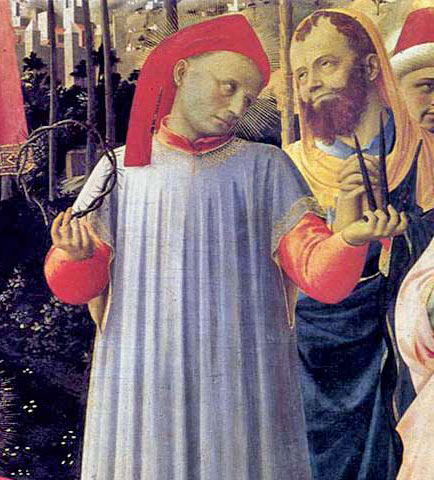 I would like to end by offering an answer to a question that artists are sometimes asked about the identity of their favorite artist or favorite work of art. This difficult but fair question seeks some insight about what drives an artist, where to place the artist, or how to see the artist's work. Even though there is no right or wrong answer, finally placing your bet involves a kind of art-history roulette, especially for someone like me whose tastes in art are somewhat eclectic, ranging from Fra Angelico's 1434 egg tempera painting, Deposition of Christ; to Caspar David Friedrich's 1835 oil painting, Easter Morning; to Jannis Kounellis's 1969 performative piece Untitled (12 Horses); to Jack Goldstein's 1977 vinyl audio art object, The Six Minute Drown. My affinity for certain works has ebbed and flowed over the years, but one constant has been Witches' Flight, a 1798 painting by Goya, who has been described as the last of the old masters and the first of the moderns. So, I would choose that painting as my favorite. And I am not reluctant to acknowledge that the intensity and power of the images in that small painting, executed with an unflinching eye, are what I strive to achieve in my own work.

Stephen Zaima
The Hudson Valley, January 2022